Meeting Santa
by
katychan666
Magnus takes Max and Rafael to meet Santa, who is being played by Alec under a glamour, at the Institute. Max is beyond excited, but Rafael is skeptical. Will Santa be able to convince Rafe that he's real, and will Alec make it through through the day surrounded by a bunch of screaming kids?
This story is so heart warming! I even felt my eyes get a little misty at times. The Lightwood-Bane family is so adorable and I know that you will enjoy this cute one-shot as much as I did! Highly recommended!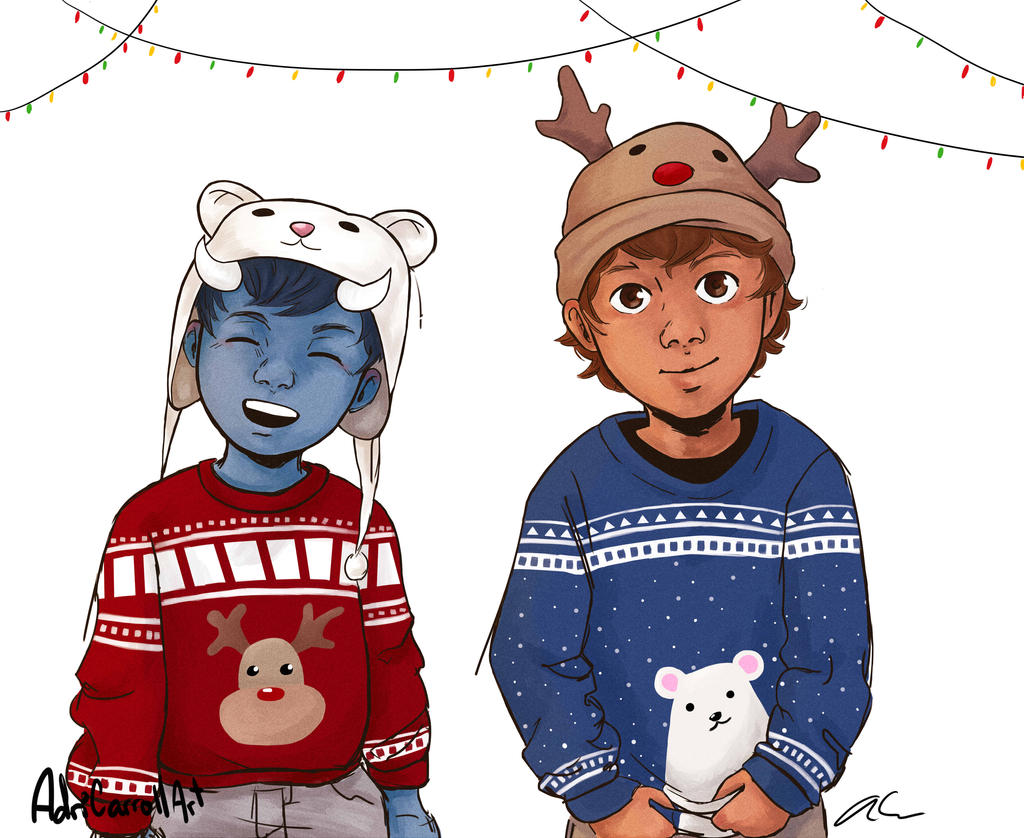 This adorable artwork by
AdriCarrollart
is exactly how I envisioned Max and Rafe in this story!
AdriCarrollart's
Instagram
~ M