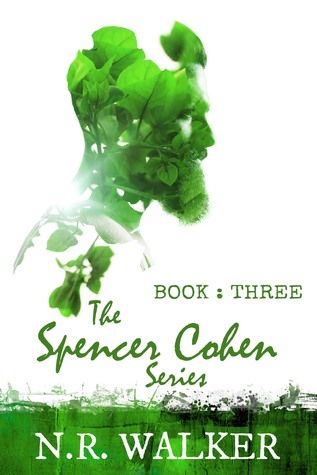 In the final book of the series, Spencer and Andrew fall even more in love with each other despite the fact that they've only been together for two months. Fearing they still may be moving too fast, their bond and feelings for one another only grow stronger, even in the midst of tragedy in Spencer's life.
This was a lovely ending to an equally lovely series that I really enjoyed reading. Spencer and Andrew are two wonderful characters who have their flaws, but seem to shine when they're together. When thinking about Spencer and Andrew, I immediately think of a lyric to a popular song from years ago, "
I'm a movement by myself, but I'm a force when we're together. I'm good all by myself, but, baby, you make me better
.
*
"
Through all of their trials and tribulations, these two men manage to support and love one another, making them a romantic force to be reckoned with.
If you have the opportunity to read
The Spencer Cohen Series
, I highly recommend it! You will not be disappointed!
An ARC of this book was provided by the author in exchange for an honest review.
~ M


*
Make Me Better by Fabolous featuring Ne-Yo

Title: The Spencer Cohen Series, Book 3
Series: The Spencer Cohen Series
Author: N.R. Walker
Genre: M/M Contemporary
Release Date:

April 21, 2016

N.R. Walker is an Australian author, who loves her genre of gay romance.

She loves writing and spends far too much time doing it, but wouldn't have it any other way.

She is many things: a mother, a wife, a sister, a writer. She has pretty, pretty boys who live in her head, who don't let her sleep at night unless she gives them life with words.

She likes it when they do dirty, dirty things… but likes it even more when they fall in love.

She used to think having people in her head talking to her was weird, until one day she happened across other writers who told her it was normal.

She's been writing ever since…