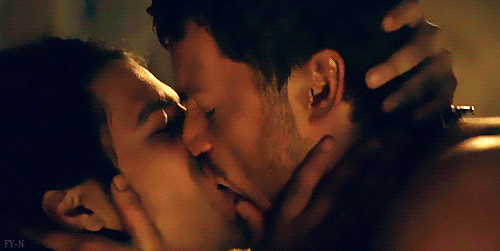 While fighting the biting cold during the snow storm, Agron and Nasir create their own heat.
Wow! In less than 900 words, SubtextEquals was able to create enough heat and electricity between Nasir and Agron
to
provide warmth for all the rebels...and a few Romans. Even packed tightly together under a makeshift tent, our boys did what they had to do to not only prevent themselves from freezing to death, but also re-solidify their relationship. Hot!
~ M