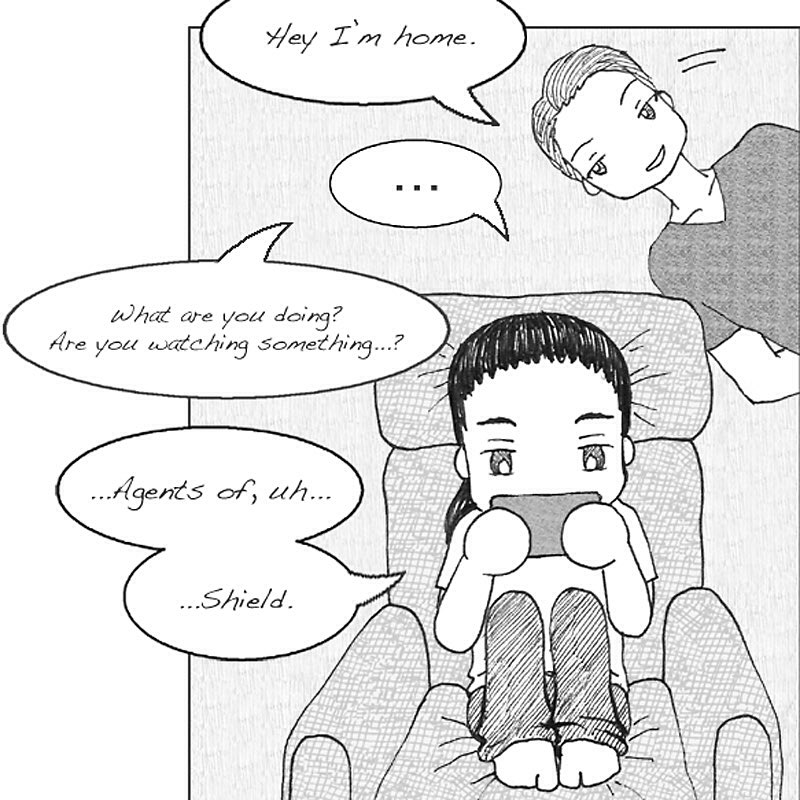 Itty Bitty Nagron (volume 3): Marvel's Agents of Spartacus
by
figbash
Agron arrives home to his boyfriend engrossed in the latest episode of Agents of S.H.I.E.L.D. because a certain character looks quite a bit like himself...
The newest comic from figbash is 100% hilarious! She shows us how Agron and Nasir would react to watching shows that feature Dan & Pana, and I enjoyed every minute. I
dare
you not to laugh while reading! Check it out!
~ M
artwork by figbash :)