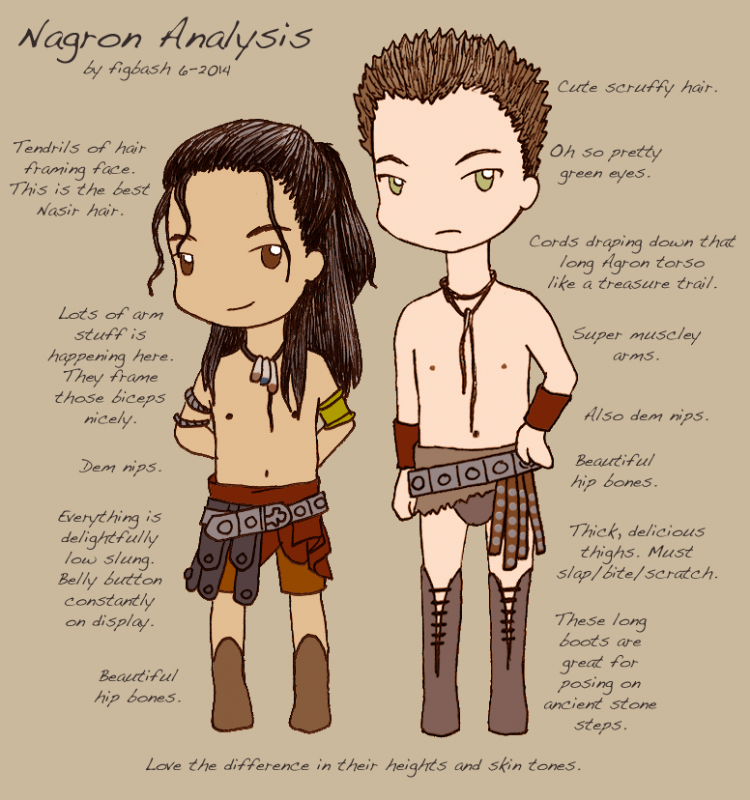 "Of a Size" Spartacus Nagron Fan Comic
by
figbash
Once again, Mira is the ultimate Nagron fangirl!
Now this isn't a fanfic in the traditional sense, but figbash's
Nagron
series, which consistes of both written word and adorable drawings, always brings a smile to my face!
Of a Size
is particularly funny because of Mira's fangirling...and Nasir's lovey dovey ogling of his man (his line, "Don't start no sh*t, won't be no sh*t." tickled me lol).
As you can see, figbash makes our beloved Nagron even cuter and sweeter in her drawings and I
always
look forward to what she creates next! Definitely give this fan comic and her entire Nagron series a try. I know you will love it!
~ M
Image credit: figbash