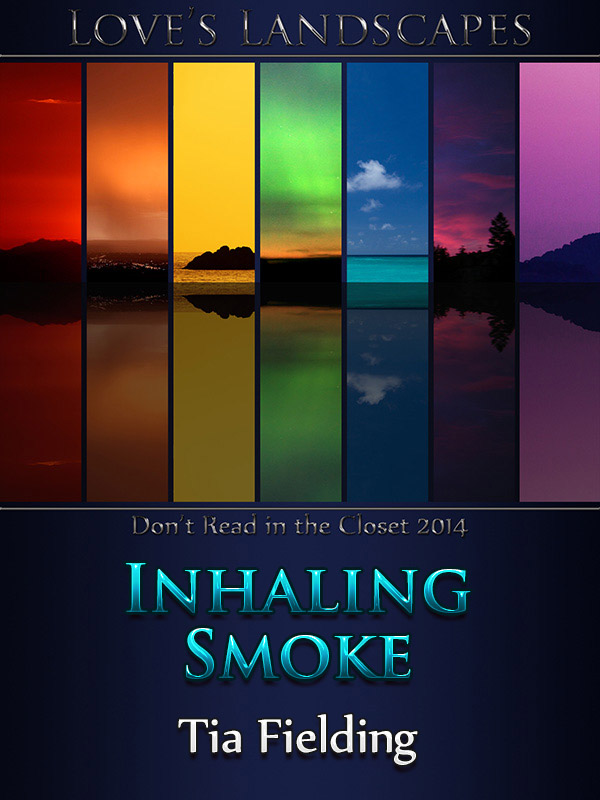 Tattoo artist, Austin, has a great life. He has a job he loves, a best friend who always supports him and, best of all, an incredible man, Micah, whom he loves with all his heart. Tragedy strikes and Austin is faced with raising his best friend's son (well, the little boy is technically his son since he donated the sperm). Will he be able to navigate fatherhood and not completely screw up the little boy entrusted in his care?
Incredibly sweet, this story warmed my heart from start to finish. All of the characters were very likable and there was relatively no conflict. I could feel the connection between Austin and his adorably awkward and shy boyfriend. In my opinion, Micah stole the show with his kind demeanor and cute mannerisms. Tia Fielding mentions that a story from Micah's POV is in the works, and I definitely look forward to reading more about him and the beautiful family featured in this short story.
Inhaling Smoke
is part of the Love's Landscapes series hosted by Goodreads' M/M Romance Group. Below is the prompt that inspired the story.
They did not think I could do this, when a phone call woke me and my boyfriend, telling me my best friend who I had donated sperm to had died in a terrible accident, and it was me or foster care for the baby. They did not think I could raise this baby. Being a tattooed, pierced, young, gay tattoo artist. But I WILL prove them wrong. I will be amazing. \with the help of my super supportive boyfriend I will get through this.
~ M