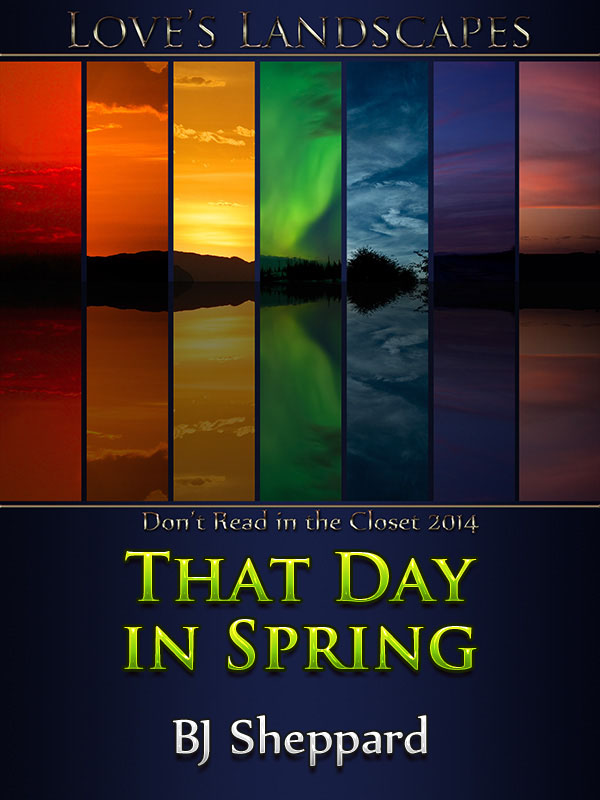 Ryan and Lennox have known each other since they were teenagers and became fast friends. Their feelings soon blossomed into love and they built a life together, free from disapproving stares and Lennox's abusive father. On the most important day of the lives, tragedy strikes, and life as they know it is severely altered. Ryan tries to remain strong for the love of his life, who suffers from amnesia and can remember nothing prior to the accident. Will the couple be able to move forward and build a new life together or will the unfortunate accident tear them apart forever?
Since I provided the story prompt and picture for this story, I am very satisfied with what B.J. created. The story is beautifully written and pulled me into the characters' lives and feelings. My heart broke over and over again as Ryan reminisced about the life he shared with Lennox
before
the accident, and the hell he endures, but can't seem to let go of,
after
the accident.
Thank you, B.J., for bringing my story prompt to life! You did a wonderful job!
Here is the picture and prompt I submitted.
Dear Author,

These two men have known each other since they were teenagers, and have been in love almost as long. They've laughed, fought and cried together. Through it all, their love never wavered. However, something recently occurred that has shaken them to the core. What happened and how do they pull through it?

Please give this couple the happy ending they deserve. :)

Please no death (of the MCs), threesomes, or BDSM. This couple has been through a lot and needs some fluff. Even though this picture was taken from the TV show Spartacus: War of the Damned, it is not necessary for the story to be historical. I actually prefer a modern love story.

Thank you!
Of course I
had
to use Agron and Nasir! ;) This free read is now available to download
here
.
~ M